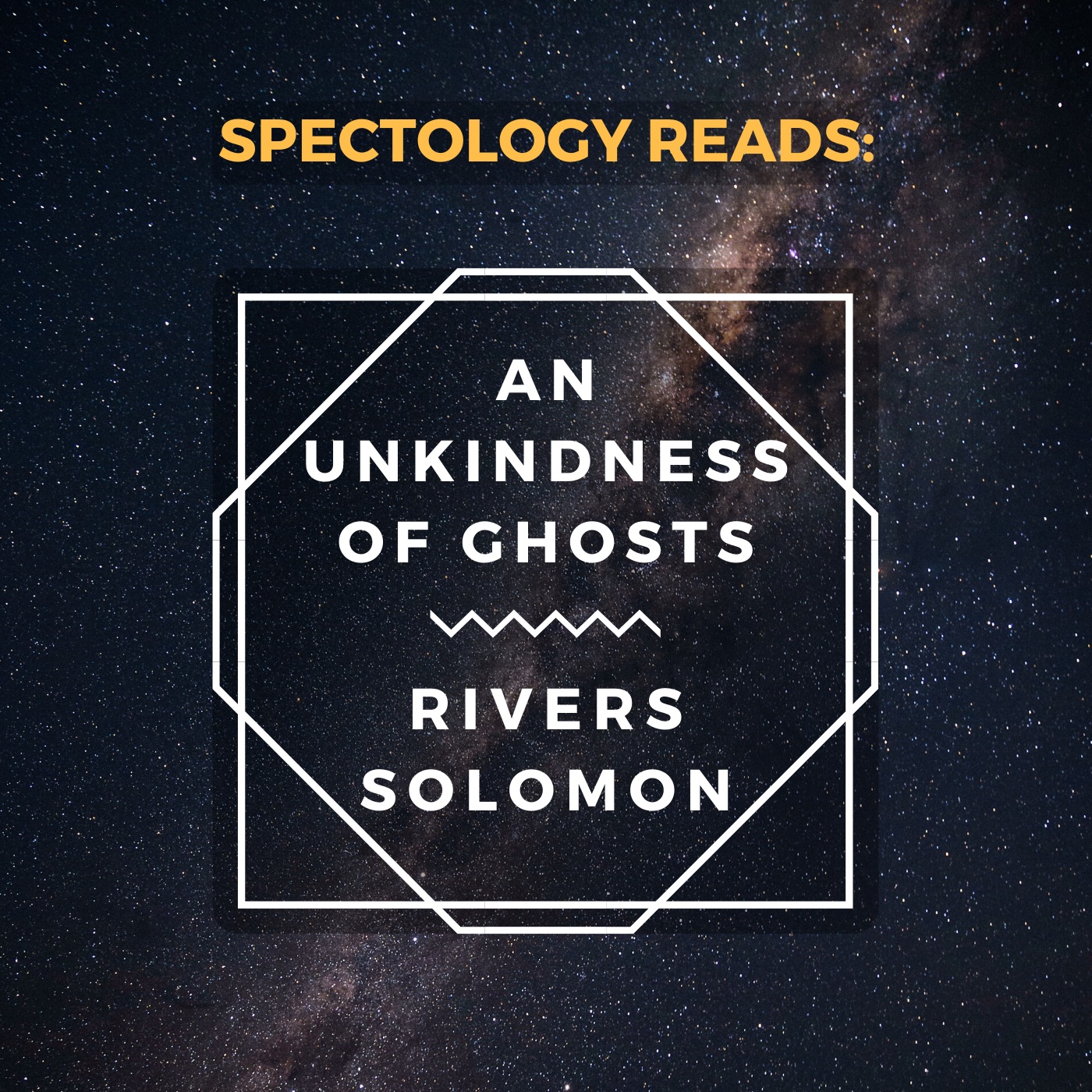 [A note: the content warnings at the beginning also apply to the episode as a whole. We talk about a lot of it in depth in a way that might be uncomfortable for some listeners. This episode is probably even less appropriate for younger children than normal due to that.]
We're back having read An Unkindness of Ghosts by Rivers Solomon (https://amzn.to/2OMpWie), and here to talk about it in depth! 
We have a pretty far-ranging conversation about the ideas in the book, from how to be a friend and ally, to when violent revolution is necessary, to discussing the large social structures of the ship & the real world. We don't disagree about much, but we manage to argue a lot anyway! And towards the end we get to answering some of the existential questions we asked of ourselves in the post-read.
Stick around for the end to hear about what we're doing in December & early 2020 as well.
Other works mentioned:
* Leviathan by Thomas Hobbes 
* Children of Time by Adrian Tchaikovsky (episodes) 
* Semiosis by Sue Burke (episodes) 
* Dark Eden by Chris Beckett (episodes) 
* Ballad of Black Tom by Victor LaValle (episodes) 
* Underground Railroad by Colson Whitehead 
---
As always, we'd love to hear from you! Chat with us on twitter at @spectologypod, send us an email at spectologypod@gmail.com, or submit the episode to r/printSF on reddit. We'll reply, and shout you out in the next podcast when we talk about your comment.
And if you like the episode, subscribe at spectology.com or whever you listen to podcasts, and share it with your friends!
Many thanks to Dubby J and Noah Bradley for doing our music and art.