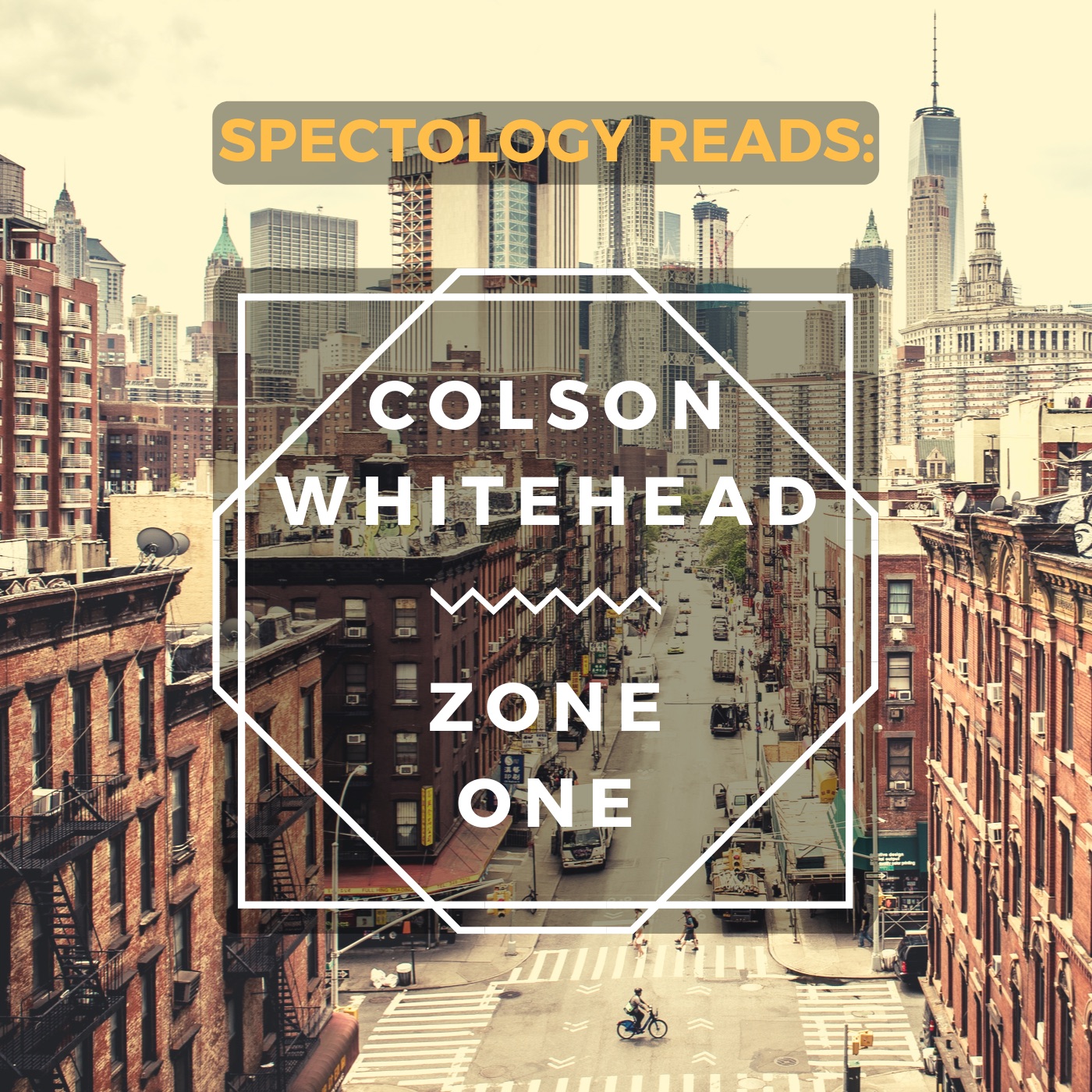 Coming at you in person, Matt & Adrian sat down in the same room to record an episode about Colson Whitehead's post-apocalyptic literary novel, Zone One (https://amzn.to/2MR1hZT).
We loved this book, and had in particular have a lot to say about its relationship to other apocalyptic literary fiction, the ways the novel discusses, analogizes, and interacts with depression & PTSD, and New York City in literature and reality.
Other works mentioned:
* Underground Railroad by Colson Whitehead 
* White Noise by Don DeLillo 
* Cosmopolis, dir. by David Cronenberg 
* 10:04 by Ben Lerner 
* California by Edan Lepucki 
* Wittgenstein's Mistress by David Markson 
* Station Eleven by Emily St. John Mandel 
* The New & Improved Romie Futch by Julia Elliott 
(Links in the shownotes at spectology.com if they don't show up in your podcatcher. All amazon links are affiliates.)
---
As always, we'd love to hear from you! Chat with us on twitter at @spectologypod, send us an email at spectologypod@gmail.com, or submit the episode to r/printSF on reddit. We'll reply, and shout you out in the next podcast when we talk about your comment.
And if you like the episode, subscribe at spectology.com or whever you listen to podcasts, and share it with your friends!
Many thanks to Dubby J and Noah Bradley for doing our music and art.